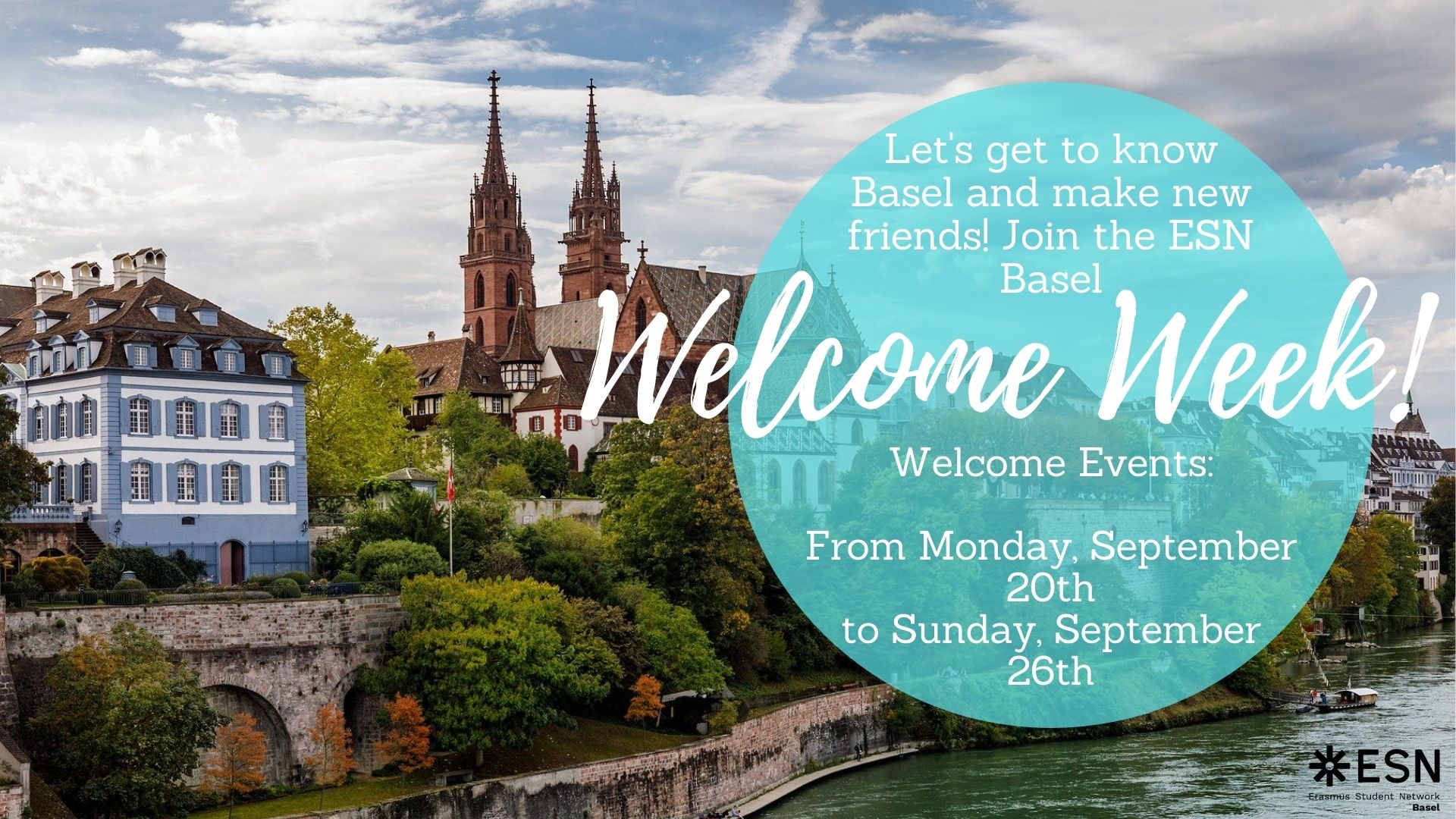 Join our Welcome Week from the 20th till 26th September!
We'll start off with a Welcome Evening on Monday, the 20th September. Find all information regarding our Welcome Evening on our WhatsApp Eventboard.
On Wednesday after the Welcome Evening, we'll show you around Basel! But it won't be your typical city tour. We will tell you everything you need to know about life in Switzerland.
On Thursday, we'll take you on a pub crawl. This is the perfect opportunity to get to know some of the best bars around Basel whilst making new friends.
See you there! :)